ReefNet Dive Expeditions
Join ReefNet and help document the world's marine life!
Overview
For many years, ReefNet has conducted private expeditions throughout the world's tropical waters to document rare marine life. For the first time in 15 years, we've decided to open selected expeditions to the public.
ReefNet Dive Expeditions are intensive photo/video trips in search of new species. In order to give us the best chance to find something new, each expedition targets a hotspot of marine biodiversity. Furthermore, because we charter our own dive services, we have the freedom to visit both unexplored sites as well as trusted favorites.
If you'd like to contribute to our projects, to learn more about marine life and underwater photography, or just to join for the fun, consider signing up for one of our upcoming expeditions!
Objectives
The primary goal of every ReefNet Dive Expedition is to find and photograph new marine life. The photos and video collected on each expedition are added to our vast database and form the basis of our interactive field guides. By joining a ReefNet Dive Expedition and (optionally) contributing your work, you may even have your images and/or video published!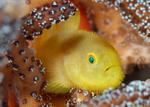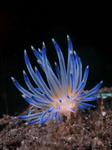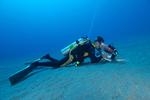 Another feature of every expedition is the educational experience. During each trip, the expedition leader(s) offer informal seminars on a range of topics which may include: marine life identification, marine life behaviour, underwater photography and videography. Each evening, you may participate in the daily review of photographs and video. It is during this review that we most frequently make our discoveries...perhaps even a new species or two!
Although ReefNet Dive Expeditions are working trips for the expedition leader(s), they are nothing but pleasure for you as a guest. You are equally welcome to participate with us and to contribute to our projects, or merely to sit back, dive, and enjoy the added value of our educational seminars. Either way, the trip will be unforgettable.
Upcoming Expeditions
The following expeditions are open to the public. Note that most expeditions have very limited availability and tend to fill quickly...be sure not to "miss the boat", so to speak!
Contact Information
If you are interested in one of our expeditions and would like more information, please contact us!