Ambon / Raja Ampat Expedition
December 1 - December 18, 2009
This expedition has now been completed -- a trip report and image gallery are coming soon!
Join award-winning underwater photographer and
DivePhotoGuide
editor
Keri Wilk
on this land- and sea-based expedition!
Overview
This 18-day expedition is a spectacular land- and sea-based diving adventure. It starts with eight days of muck diving in Ambon with Maluku Divers. Recently a new species of frogfish was discovered by Maluku Divers, proving the region's reputation for biodiversity!
Transferring by air to Sorong, the spacious and photo-friendly Archipelago Adventurer II then takes you on a nine day trek through the undisputed heart of marine biodiversity: Raja Ampat. Visit the most vibrant reefs on the planet here, including those on which Dr. Gerald Allen made his record-setting fish counts...up to 284 species on a single dive!
Although you may elect to join just one part of the expedition, we've designed the two itineraries to complement one another. We hope you will take advantage of the opportunity to dive both regions with us!
Tentative Itinerary
The detailed itinerary for this expedition has not been finalized. However, the following is already prescribed:
Dec 1 - Dec 9: Dive the world-renowned muck sites and bountiful reefs of Ambon from the Maluku Divers resort.
Dec 9: Transfer to Sorong to board the Archipelago Adventurer II.
Dec 9 - Dec 18: Dive throughout Raja Ampat, returning to Sorong for outgoing flights or other excursions.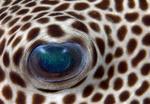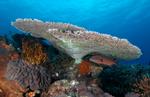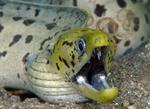 Pricing & Reservations
This expedition has two parts which may be booked independently or as a combination:
All prices are based on double occupancy, singles will be paired appropriately.
If you have any questions, or to reserve one or more spaces on this expedition, please contact us. Reservations are made on a first-come, first-served basis, and a deposit is required to secure your space(s). For more details, refer to our Terms & Conditions.
Inclusions & Exclusions
The price of this expedition includes:
Diving (3 dives/day at Maluku, 4+/day on Archipelago)
Meals, snacks, and non-alcoholic drinks
Accommodations (double-share)
Scheduled land excursions
Airport transfers
Not included:
Connecting airfare and hotel stays (see below for our recommended travel booking agent)
Dive gear rental (other than tanks & weights)
Fuel surcharge(s) (e.g. optional sites beyond Ambon Bay)
Nitrox, if desired
National park fee(s)
Gratuities
Travel Arrangements
Although expedition participants are welcome to book connecting flights and hotels privately, ReefNet highly recommends the travel booking services of our dedicated partner Reef & Rainforest.

Reef & Rainforest specializes in making travel arrangements to exotic destinations, and can save you a great deal of time, money, and aggravation. Because it's been assisting adventure travellers for more than 13 years, Reef & Rainforest has developed close relationships with many airlines, hotels, and tour operators. Nobody has more in-depth experience in as many regions!
In addition to the expedition itinerary, Reef & Rainforest can also make arrangements for exciting pre- and post-expedition adventures. Want to see wild orangutans? Hike to the top of a volcano? Swim at the base of a secluded waterfall? Just ask!
To make your travel arangements with Reef & Rainforest, contact them directly and tell them you're joining one of ReefNet's Dive Expeditions.